gcvYOUTH is for Middle and High School students and meets every Wednesday evening from 6:30-8:15 pm. We meet in neighborhood homes or parks, breaking the ice with fun and games before diving into our Bible study topic for the week. For meeting locations, 
contact
Youth Pastors Becca and David Lamprecht.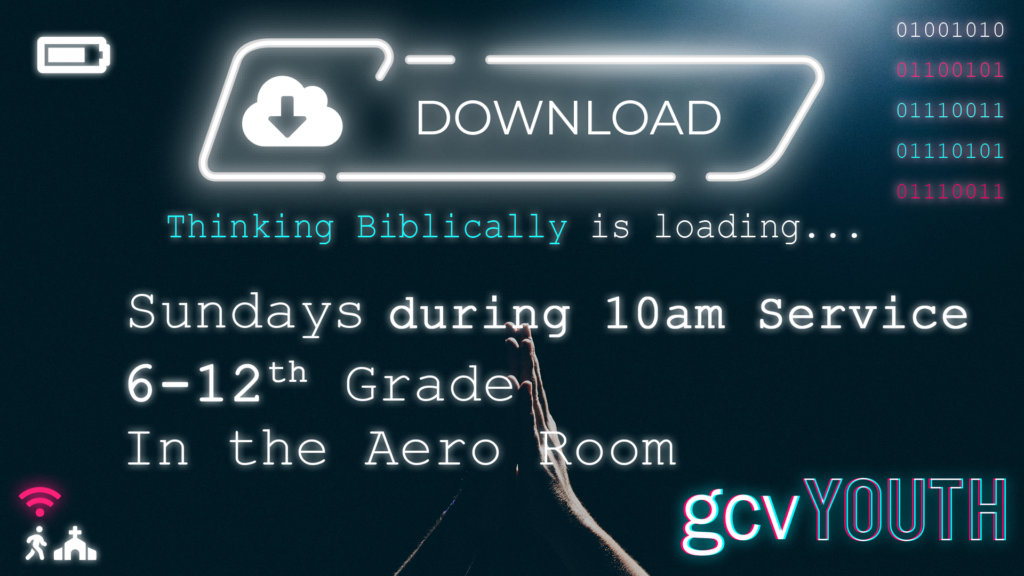 Download is our brand new Sunday morning program for middle and high school students. We meet at the Lakeview Event & Conference Center in the Aero Room to dive deeper into the Bible and learn how to think biblically about everything.